Teleworkers : how to avoid stress and stay productive?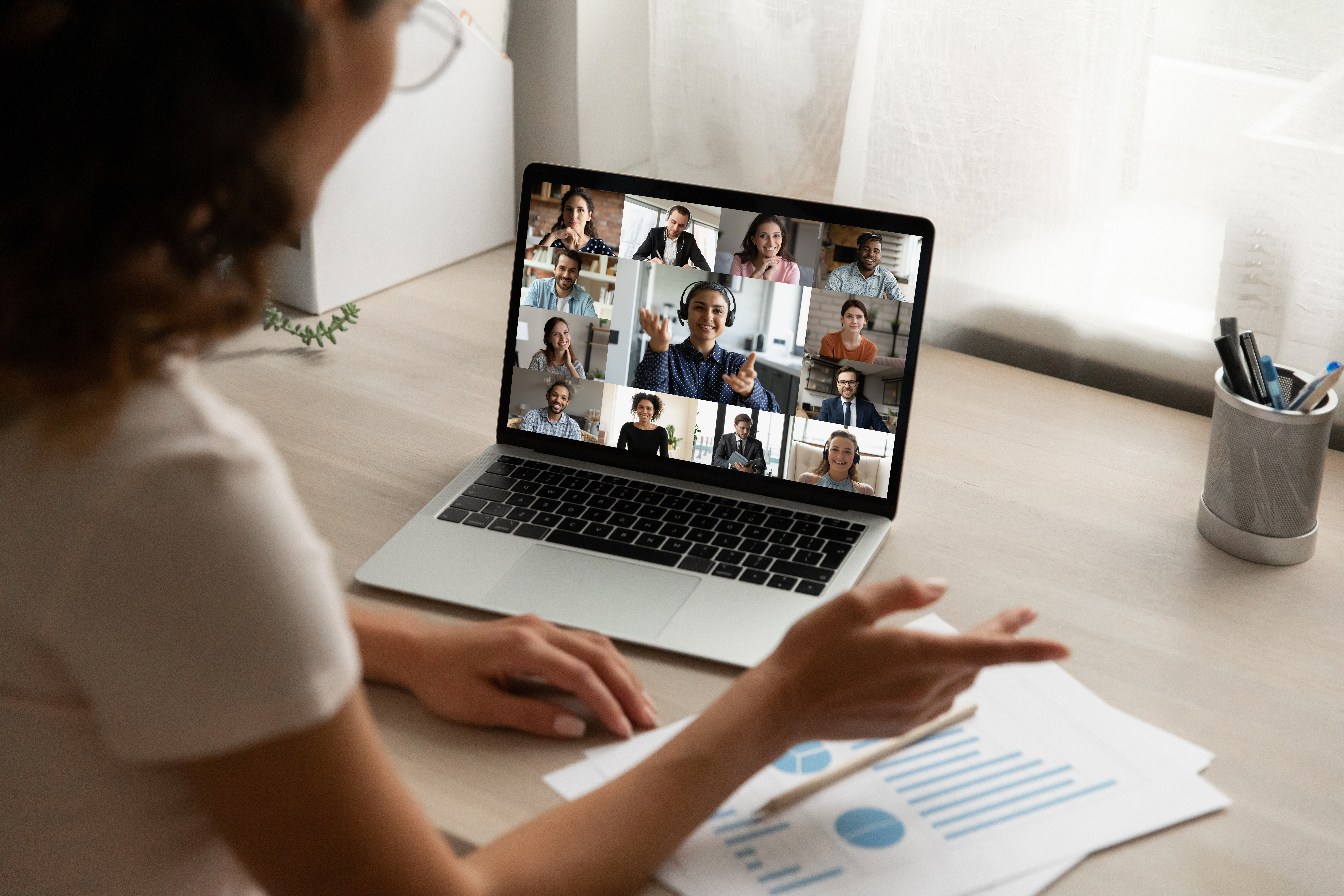 /
The telework has become a reality for many people worldwide, especially since the COVID-19 pandemic. While working from home may seem ideal for some, it can also be a significant source of stress.
According to the "People at Work 2022: Workforce View" study published by ADP, a leader in Human Resources solutions, 70% of teleworkers experience work-related stress at least once a week, compared to 58% of their on-site colleagues. Additionally, 55% of them feel that their work is affected by mental distress, as opposed to 36% of on-site employees.
Moreover, remote work often causes musculoskeletal problems due to poor ergonomics. Furthermore, as remote workers no longer need to commute to work, talk to their colleagues, or attend meetings physically, the time spent sitting has increased, and this static posture is one of the leading causes of back pain in office staff. Therefore, remote workers need to take measures to combat stress and prevent postural pain.
Here are seven daily tips for maintaining morale and productivity while working remotely:
1-Establish clear boundaries between work and personal life
One of the main sources of stress for remote workers is the lack of clear boundaries between their professional and personal lives. It's important to set defined working hours and stick to them as much as possible. This means taking regular breaks and ensuring that you're not working outside your regular working hours.
2-Create a dedicated workspace
It's also essential to create a dedicated workspace. This can be a home office or just a quiet corner of your home where you can work without being disturbed.
3-Avoid distractions
It can be challenging to concentrate at home, especially if you have children or pets. Try to minimize distractions by isolating yourself in your workspace and explaining to your family or roommates that you shouldn't be disturbed during work hours.
4-Stay in touch with your colleagues
Remote work can be isolating, so it's important to plan regular phone calls or online meetings to ensure that you're still in sync with ongoing projects and company goals.
5-Take regular breaks.
Try to take a break every hour to stand up, stretch, and move around a bit.
6-Set clear goals.
To avoid feeling overwhelmed or stressed, set achievable goals and define realistic deadlines for achieving them.
7-Exercise regularly.
Remote work can make it difficult to find time for physical activity, but it's essential to make sure that you're exercising regularly. Simple exercises such as brisk walking and stretching can be done at any time of the day to boost blood circulation, relieve tension, and increase your energy.
Massage therapy, a source of physical and mental balance for remote workers
Massage therapy provides clear benefitsfor both physical and mental well-being. It relieves back pain and tension, and promotes relaxation, reducing stress and anxiety. Regular massage therapy significantly modifies the psychosomatic terrain of a person, leading to a decrease in chronic pain, increased mobility, better sleep, and improved mood.
Reduction of chronic pain
Increase in back mobility
Decrease in headaches
Improvement in sleep quality
Enhancement of cognitive performance
Reduction of depressive symptoms
More and more companies today choose to support their remote employees in the practice of massage therapy, given its positive effects on teams. To make it simple and effective for the remote worker, accessibility needs to be maximized in terms of schedules, variety of treatments, and pricing.
To inform your company and your Employee Representative Committee (CSE) about employee massage therapy solutions: download our corporate brochure