Massage Concept for companies
Wellness in the workplace is no longer an option, and for employees, it's a must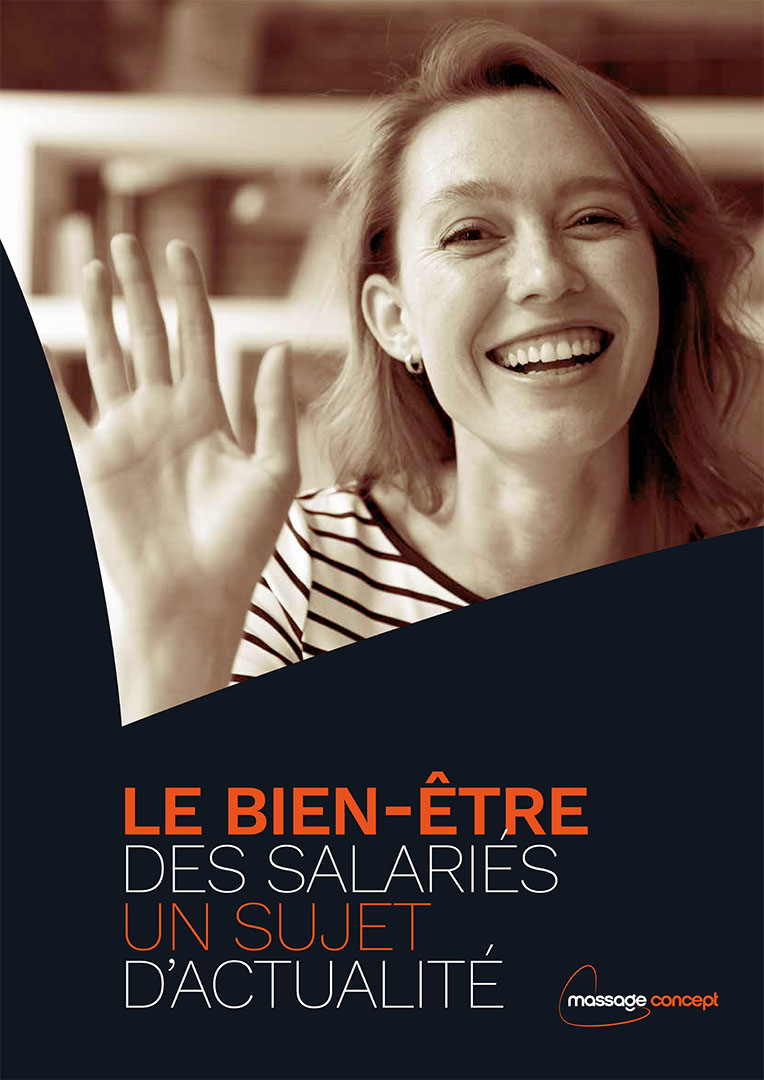 Receive the company brochure
The information collected on this form is recorded in a File used by Massage Concept for marketing and commercial communication. They are kept for 3 years and are intended for the marketing and sales departments of Massage Concept, as well as for the marketing and sales service providers referenced by Massage Concept. In accordance with the law «informatique et libertés», you can exercise your right of access to your data and have them corrected by contacting: data protection manager, WMA, 15 rue de la Grande Truanderie, 75001 Paris, specifying in the subject line «personal rights» and attaching a copy of your proof of identity.
Well-being for employees,
a topical issue
The quality of life at work is now governed by regulations. According to the Labor Code, "the employer must take the necessary measures to ensure the safety and protect the physical and mental health of workers. A subject which is no longer debated and which, post covid, motivates both employees and companies.
Massage Concept,
The choice of expertise
Massage Concept also offers its services to companies. Twelve years of experience with companies such as Orange, Decathlon, Altran, Cap Gemini, SNCF and many others, have convinced us that the quality of a treatment depends above all on the professionalism of the practitioner. Born in 2009 from a passion for massage, Massage Concept now has 2 spacious and comfortable salons in the heart of Paris and Lyon.
Our menu is composed of 11 essential massages. It evolves regularly according to the suggestions of our customers. Our signature massage is unique, personalized and adapted to your needs and your pace of life.
Group massage in company or solo treatment at the institute, Massage Concept offers different formulas:
Corporate massage
Short-term treatments and company sessions on an ergonomic table or chair to help employees fight stress, reduce chronic pain and increase their alertness.
Massage in the salon
Corporate gift cards allow employees to enjoy massage therapy in a salon, at their own pace and according to their needs.
Certified professionals at your service
We carefully select our masseurs according to a rigorous recruitment process.
Graduates of several massage schools, they are experienced professionals: we exclusively offer services that our team members have practiced for a long time in their career.
We are all different, that's why the masseurs and masseuses of Massage Concept are trained to engage in a dialogue with each client to adapt the massage to his expectations and constraints.